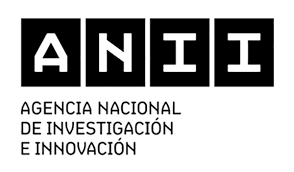 CONVOCATORIA A PROYECTOS DE HIDRÓGENO VERDE
ANII, el Ministerio de Industria, Energía y Minería (MIEM) y el Laboratorio Tecnológico Uruguayo (LATU) crearon el Fondo Sectorial de Hidrógeno Verde, con el objetivo de financiar proyectos de investigación, innovación y formación en esta temática.

Mediante esta convocatoria, se brinda financiamiento y apoyo a la construcción, producción y uso de Hidrógeno Verde y sus derivados. Entre sus usos se incluyen:
Transporte de carga pesada o buses
E-metanol
E-kerosene
Fertilizantes verdes
Mezcla con gas natural
El llamado está abierto a distintas posibilidades en cuanto a fuente de energía renovable, escala y localización. La escala mínima del proyecto será de 1,5 MW de potencia en el electrolizador. El proyecto podrá ser considerado como la fase inicial de un proyecto escalable en una siguiente etapa.

Este llamado se administra bajo la modalidad de concurso, en dos etapas: presentación de PERFILES y presentación de PROYECTO. Podrán presentar sus propuestas personas jurídicas nacionales, así como consorcios de personas jurídicas nacionales y extranjeras del sector privado radicadas en el país, con antecedentes y experiencia probada en instalación y operación de electrolizadores mínimo de 1 MW de potencia nominal.
El apoyo será de hasta USD 10 millones en la modalidad de financiamiento no reembolsable. El beneficio adjudicado será distribuido en un plazo no superior a 10 años desde el inicio de la operación de la planta. Se dará prioridad a proyectos que propongan una entrada temprana en operación y la fecha máxima para la entrada en operación será diciembre de 2025.
https://www.anii.org.uy/apoyos/innovacion/303/convocatoria-a-proyectos-de-hidrogeno-verde/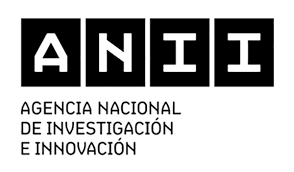 CALL FOR GREEN HYDROGEN PROJECTS
ANII, the Ministry of Industry, Energy and Mining (MIEM) and the Uruguayan Technological Laboratory (LATU) created the Green Hydrogen Sectoral Fund, with the objective of financing research, innovation and training projects in this area.through this call, funding and support is provided for the construction, production and use of Green Hydrogen and its derivatives.

Among its uses are:
Heavy load transport or buses
E-methanolE-kerosene
Green fertilizers
Mixed with natural gas
The call is open to different possibilities in terms of renewable energy source, scale and location. The minimum scale of the project will be 1.5 MW of electrolyzer power. The project may be considered as the initial phase of a scalable project at a later stage.
This call is administered under the modality of competition, in two stages: presentation of PROFILES and presentation of PROJECT. National legal entities, as well as consortiums of national and foreign legal entities from the private sector located in the country, with proven background and experience in the installation and operation of electrolyzers of at least 1 MW of nominal power, may submit their proposals.
The awarded benefit will be distributed within a period not exceeding 10 years from the start of plant operation. Priority will be given to projects that propose an early entry into operation and the maximum date for entry into operation will be December 2025.

https://www.anii.org.uy/apoyos/innovacion/303/convocatoria-a-proyectos-de-hidrogeno-verde/

10 reasons to invest in Uruguay